Why do so many actors study the Alexander Technique?
Actors who study AT learn the art of staying in the present moment so that they are more readily available to listen and respond truthfully and be fully engaged with their partner.They learn how to trust in themselves and not push for end results.Actors who struggle with "being in their heads" learn to find spontaneity and stop judging their performance as it is happening.They learn how to stay free and flexible, how to remain poised and unflappable during an audition, and learn to shed physical habits that anchor them to type.
The Alexander Technique runs seamlessly under every acting technique and style.No matter where you train, this work will help you achieve your most authentic and dynamic performance.
Read More How A.T. Can Benefit Actors
Read More How to make a great first impression at an audition
Why do so many musicians and dancers study the Alexander Technique?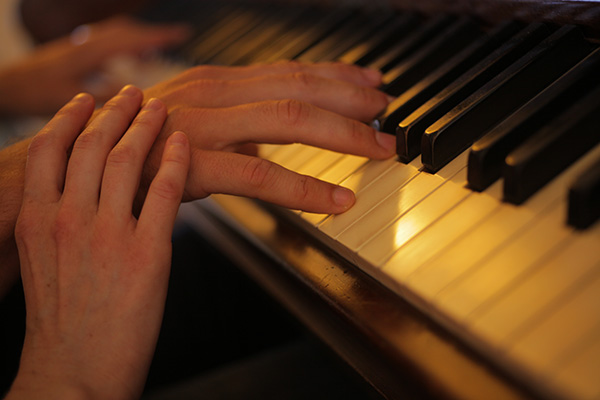 There are musicians—some say there were more of them in the past—who get as much pleasure from a performance as they give, who always perform easily and well, and who use themselves so efficiently that their professional lives and their natural lives coincide. There are others, however, with equal talent and training, to whom performance and even practice are exhausting, and whose professional lives are cut short because they lose the mastery of the skills they have acquired. They put forth more effort in solving technical problems than the results warrant, and ultimately discover that they have used up their reserves of energy. If they understood the use of themselves as well as they understand the use of their instruments, such breakdowns would be far less frequent…
It is imperative for musicians and dancers, perhaps more than any other group, to possess a conscious understanding of how they use themselves in performance, as well as in everyday life.Their work demands the most refined and delicate of movements performed an infinite amount of times on a daily basis.The physical demands placed on the musician's body to produce a resonant sound (or the dancer's body to produce fluid movement and a stunning line) coupled with the pressure of audition and performance can be enough to compromise the function of even the most healthy performer.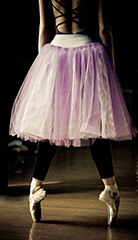 With the help of an Alexander Technique Teacher you can learn to use your whole self in the most efficient way possible, not only to help sustain your health over the course of a long career, but to alleviate performance anxiety and allow for more creativity and freedom. For group classes designed specifically for performers, visit our EVENTS page and our sister site: RiskandresilienceAT.com