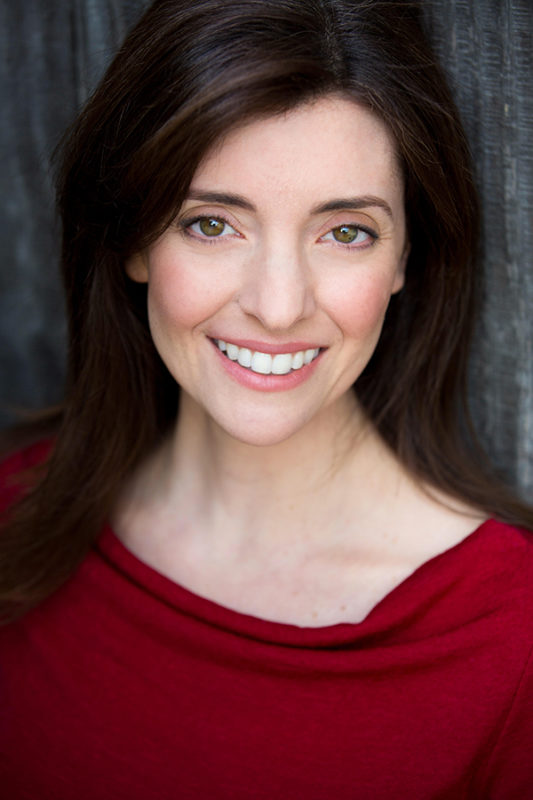 Jennifer Schulz is an adjunct faculty member in the Department of Theatre and Dance and Pomona College where she teaches Alexander Technique (AT), as well as in the Department of Theatre at Cal State University, San Bernardino where she teaches Acting, Voice, and Movement. She also runs a seven-week Alexander Technique course for professional actors in Santa Monica, regularly works with actors at Lesly Kahn & Co. at their Hollywood location, and co-teaches an on-going advanced Voice/Speech/Movement class with voice teacher Richard Gilbert Hill.
Jennifer has taught Advanced Movement for the BFA Screen Actors as an adjunct faculty member in the Department of Theatre at Chapman University and most recently presented her work in imaginative play and the Alexander Technique principles at the 2018 International Alexander Technique Congress in Chicago. Recent masterclasses for actors have been held in the theatre department at Pasadena City College, in the theatre department of Cal Poly Pomona, and in Los Angeles at The Road Theatre Company, The William Alderson Acting Studio, Intentional Acting with Loren Chadima, iActing Studios, Keep it Real Acting Studios with Judy Kain, and with the Neo Ensemble Theatre Company.
Before becoming a teacher of the Alexander Technique, Jennifer was an actor based out of New York, where she performed internationally, regionally, and off-Broadway.
Jennifer is an AmSAT certified teacher and a graduate of the Alexander Training Institute of Los Angeles. She holds her Masters of Fine Arts in Acting from the University of South Carolina and her Bachelor of Arts in Theatre from Penn State.
What does AmSAT Certified Mean?
The requirements for AmSAT teacher certification include the completion of 1,600 hours of training over a minimum of three years at an AmSAT-approved Teacher Training Course. Teachers spend this period learning how to observe ingrained, mostly unconscious patterning and develop a hands-on approach to help the student release unwanted, habitual tension.
AmSAT is the largest professional organization for teachers of the Alexander Technique in the US. It establishes and maintains the nation's highest standards for teacher training, certification, and membership.